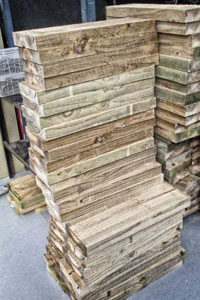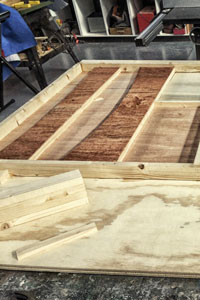 So what is a mens shed?
Langwarrin Men's Shed is a place for men to go and spend time doing woodwork, metalwork and leadlighting projects and enjoy a cuppa and a chat with friends and mates. It can be a safety valve to release the pressures of work and family, providing a haven where a bloke or veteran can maintain and repair his sense of identity.
Established in 2012, and originally based in the Scout Hall within the Lloyd Park reserve, we moved into our own purpose built shed in 2015.

We are now located next to the Langwarrin Hall on Cranbourne Road. (Click here for a map). Currently we have over 90 members who participate in a range of various activities, including:
Woodwork,

Metalwork,

Lead Lighting,

Cookery Classes,

Computer Classes,

Bike Riding,

with more to come in due course.
We are a not-for profit organisation under the banner of the Australian Mens Shed Association (see below). We have been involved in community projects and also raise money for charities through our famous 'sausage sizzles'.
The Aust. Men's Shed Association
Established in 2007 by the Australian independent community based Men's Sheds to represent, support and promote the Men's Shed Movement and to act as a central hub for information exchange. The Australian Men's Shed Association is funded by the Federal Government to provide initial and ongoing practical support for the development of all Men's Sheds.
Visit their web site for more information.